Some of you might remember the wall that I did awhile back, asking for advice on how to make it look like the bricks were broken. Well I finally finished it. Ok well, finished is not quite the word but I need it for tonight's Celebrate Recovery to give my testimony. Let's all pray that I don't get sick.
I've had this in my head for about 7 yrs and the thought of drawing each and every brick seemed daunting. When I saw Bricks in the ESS store, I HAD to buy them. It felt so good to get it all out there and in a way to see my progress. It's been a long journey.

I'm not satisfied with the pile of bricks. If anyone has ANY suggestions, please fire away.
I still need to more QC on it but, for the most part it's done. Hope it touches somebody.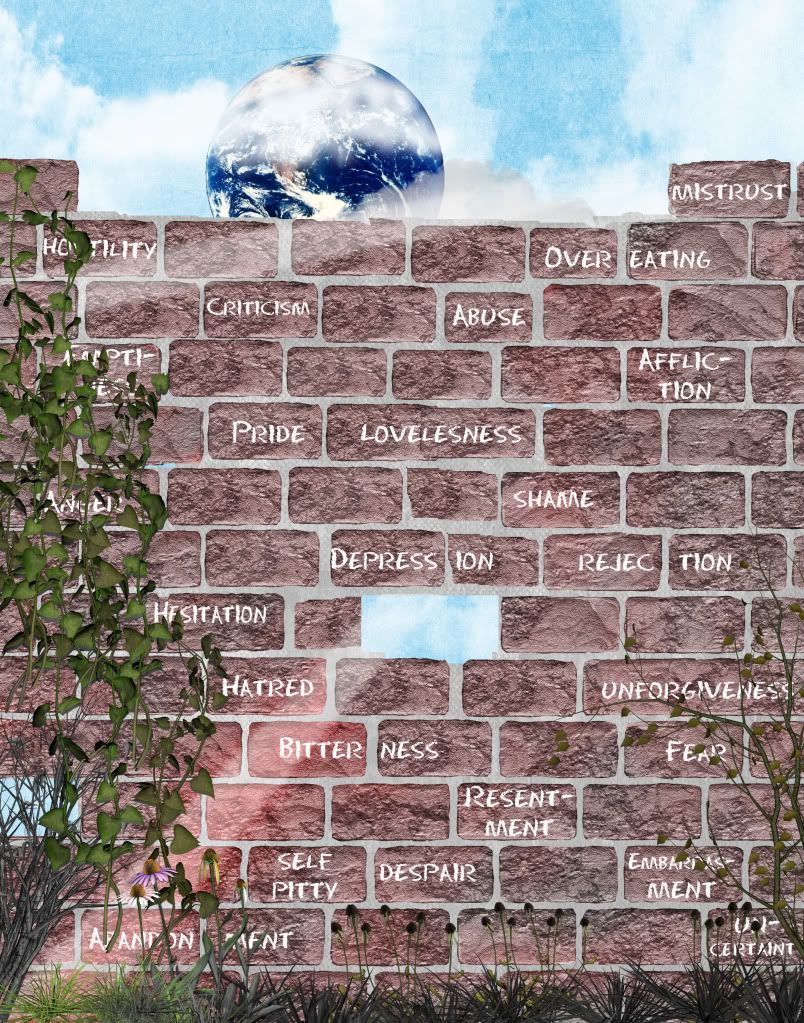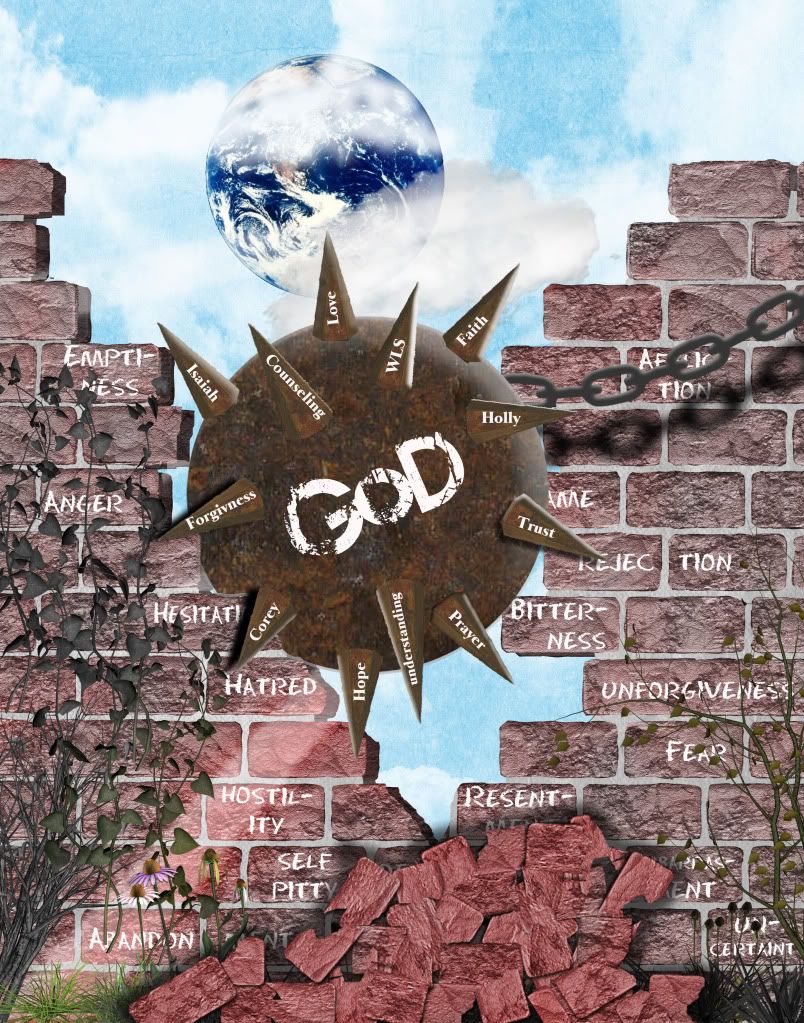 Secret Window by Chaos Lounge -Bricks, BG papers
Helga Stolzenwald-Plants, vines, flowers, trees and Chain
Rays of light-Angels Touch by Lorie M Designs
Clouds-Go Play Outside by Jeanette Bollinger (you can buy the clouds separate)
World and spikes (completely altered)-internet
Font: Chalk Dust and Frail and Bedazzled



Some other great news! I was just accepted to Jeaneate Bollinger's CT. I'm so excited, hopefully I'll have a new page from her kit sometime tomorrow. Depends on how nice it is out side lol. DS Doesn't like to stay in the house.

Here is a LO I did a GS's SS last night.

~Kit-Little Sighs by Graham like the Cracker
Font: Harrington
"Isaiah" (I am the worst at titles)